CRYPTO NEWS
Nas Calls Himself 'Cryptocurrency Scarface' After Coinbase Investment Pays Off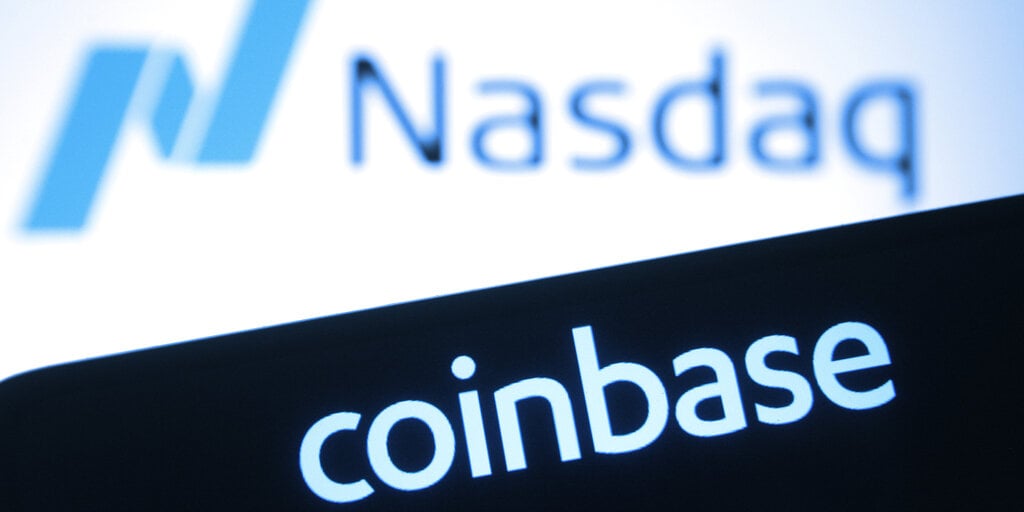 In brief
Nas invested in Coinbase through his company QueensBridge Venture Partners.
Since then, Coinbase has been listed on the NASDAQ.
Fans are divided about the reference in his new song.
NYC rapper Nasir Jones, known to the world as Nas, creator of the seminal Stillmatic album, has divided crypto heads and hip hop fans alike with his new Jay-Z/ DJ Khaled collaboration, 'Sorry Not Sorry'.
Produced by Khaled, lyrical legends Jay-Z and Nas trade bars over a sample of Bobby Glenn's 'Sounds Like a Love Song'. It's everything you'd expect from the duo, who have traded in war stories about their young adulthood in Brooklyn, for not-so-humble brags about their… investment portfolios. 
"Winner in life, fuck a coin toss / I'm coinbased, cryptocurrency Scarface," raps Nas, likely referring to his $40 million stake in cryptocurrency exchange Coinbase, which he announced in the middle of last month, following Coinbase's public listing on the Nasdaq.
Nas invested between $100,000 and $500,000 dollars through his company QueensBridge Venture Partners during an investment round in 2013, reported Forbes.
Since then, Bitcoin has overgone two pivotal bull runs and shares in Coinbase have exploded in value. Coinbase now has a market cap of $60 billion and each share trades for $297.
The market value of the rapper has thus also shot up. Nas promptly took to Twitter during the exchange's direct listing on April 14 2020 to tweet: "Long crypto forever…. in sickness & in health".
Fans are cringing
The track itself is a standard and forgettable hip hop ballad. Since Jay-Z also mentions his investment portfolio, some fans see it as a misguided attempt from both rappers to capture 2021's zeitgeist while flexing their personal wealth. 
One fan tweeted that Nas's offending line "immediately enters the Nas tech talk lexicon right alongside "Google Earth Nas, I got flats in other continents".
Another jibed that he "almost broke [his] "thumb turnin it off":
Others, however, are really feeling it: 
One listener has done the math and agrees that Nas has every right to enjoy his new title as crypto's Scarface: "> 50% profit. Even when sleeping."
Nas: The world is yours.