CRYPTO NEWS
Chia Network 'Opened Discussions' With Investors, Debuts On Exchanges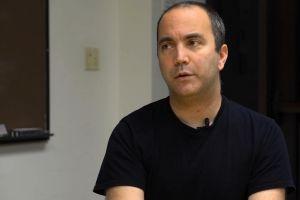 Ahead of their mainnet launch, Chia Network, the developer of blockchain and "smart transaction" platform, was in discussions with investors to secure additional financing, according to a note to investors, seen by Cryptonews.com.
"We have opened discussions with existing and new sources to secure additional financing post our mainnet launch," the note in February said, adding that "our operational runway at our current burn rate is approximately 5.7 months."
The mainnet was launched in March this year.
"As with any related corporate developments, we will formally issue a press release to fully disclose any and all material information," the company said when contacted for comment.
According to their whitepaper, dated February 10, the company raised some USD 16m in funding via SAFE (simple agreement for future equity) agreements, with the last round of USD 5m completed in August, 2020. "No investor has been promised chia in return for their investment," it said, while certain investors have redemption rights that would be denominated in chia at the then price of chia if the company doesn't list its equity for public trading as planned.
The company is backed by VC powerhouse Andreessen Horowitz, Galaxy Investment Group, dcm, true ventures, and others. Cypherpunk Holdings', which is backed and led by Cryptonews.com Founder Antanas "Tony" Guoga, investment in Chia is self-reported to be USD 300,000 convertible note.
No single shareholder gets to hold more than 50% of the company, per the whitepaper, and no single investor or fund will hold more than 10% of the outstanding shares of the Company on an as converted and combined basis. The investors as a group hold approximately 35.1% of the outstanding shares on an as converted basis, and the Founder of the project, Bram Cohen, who's also the inventor of BitTorrent, inventor gets approximately 47.4% which combines his founder's equity and his subsequent cash investment in a SAFE on an as converted basis.
Moreover, in the whitepaper, the company said it "has always considered an eventual public offering or listing of its equity to be a component of our product and business strategy."
Meanwhile, their native token, which is described as "green money for a digital world" on an "eco-friendly blockchain," chia (XCH), started trading today on exchanges such as Gate.io, MXC.COM, and Bibox.
At 17:29 UTC, it trades at USD 1,786, compared with USD 1,596, or the earliest available price on Coinmarketcap.com. It reached USD 9.7m trading volume.
Chia Network uses the so-called "Proofs of Space and Time" model, as well as a smart transaction on-chain programming language called "Chialisp."
"Instead of using power hungry specialized computing resources, Chia relies on storage space coupled with the added variable of time (via a "verifiable delay function," or "VDF) to ensure the integrity and security of the blockchain. A chia farmer will expend some CPU cycles to create "plots" on hard drives, but will then utilize the energy-efficient resource of drive space over the following years to participate in the consensus mechanism that verifies new blocks on the Chia blockchain," they said, adding that chia is created as a reward to chia "farmers."
The company said it expects their blockchain to be used in a range of transactions, including cross border payments, issuing financial assets, and stablecoin issuance, while they also plan to sell software service and support for their open-source blockchain and smart transaction software to governments, financial institutions, corporations, and large buyers and sellers of storage.
____
Learn more:
– Proof-Of-Bitcoin Needed As Critics & Competitors Unite To Play Climate Card
– A Closer Look at the Environmental Impact of Bitcoin Mining
– Crypto and Traditional Finance To Merge Via M&As
– Crypto Ecosystem Matures, But There Are Fewer New Entrants